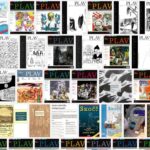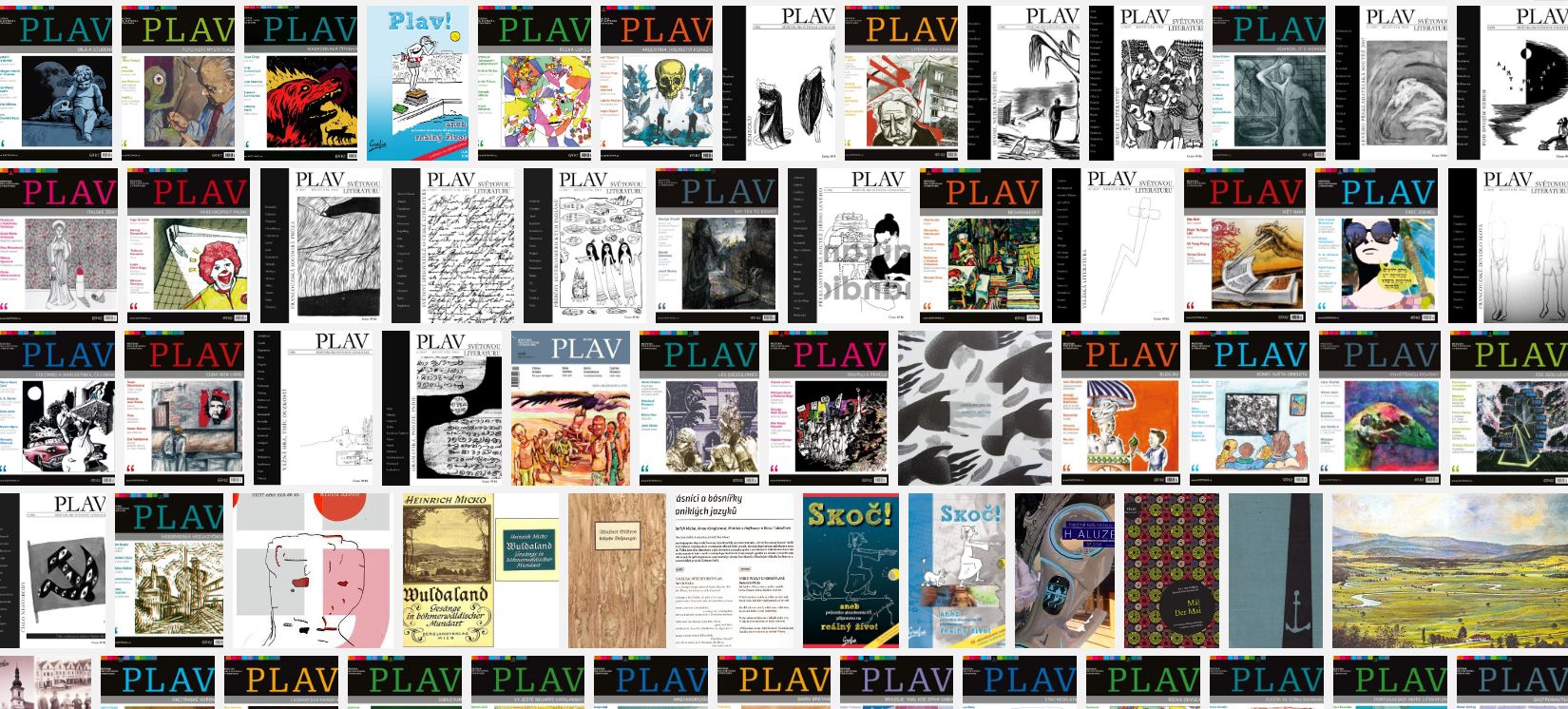 For those of you, who have been brought here from reading Plav, and can't find my info (the link in Plav is obsolete), here goes: http://jonassuchanek.dk/om/#English
The topics I have discussed with Lada Halounová are tricky and need further exploration – four pages of interview is not nearly enough.
Clearly I have things at stake – being once classified as an immigrant (or refugee) – and carrying the experience with me of growing up somewhat alienated and flexible identity-wise (socially that's another more positive story), living in a post-Czechoslovakian bubble most of my childhood and teen years – it affects your personality. A lot of things have changed since I was a kid – one of them being Czechia has long since been a member of EU – thus the title "immigrant / refugee" is obsolete – I cannot call myself that – as I also have the privilege of being accepted by the Czech system – as far as I know I'm still a registered citizen.
When I meet young Czechs in Denmark today most of them study or work, and have come participating in exchange programs – a thing that was unthinkable when I was a kid. These youngsters rarely understand my position because of the current political situation, and because I really am a thing of the past – do kids really understand The Velvet Revolution? Yet; If we hadn't come to Denmark in 1989 and had just waited two or three months, I perhaps would never have had to deal with immigration-issues at all, and might have come to visit Denmark under more positive circumstances – as a tourist, as a scholar or artist, with Czech identity intact and as primary engine, grounded by my roots. Sometimes I try to imagine, what that would have been like – and conclude it really is hard to imagine. How could I know.
Being stuck in an immigrant-bubble makes you see the world not only through your own eyes, but the eyes of all immigrants – regardless of culture. In Denmark you say "fremmedarbejder samarbejder" (jestly; foreign-workers work together) Granted, there are major compatibility-issues between cultures – and my personal immigration-story is founded on European Immigration – but having tried being lowest in society (economically, materially, educationally) and working my way up – you constantly learn by your mistakes, and ask yourself, how do other immigrants do? You compare. You ask; what if I had a different upbringing? Or more down-to-earth; a different name? Something easier to pronounce? This comparison becomes a part of who you are.
Fortunately I was lucky enough to be outgoing and fearless as a kid, and I have many danish friends. It is also important to know, that we all have issues – no one is special. I constantly deal with "otherness" – maybe more theoretically than practically – and can't stop thinking about this topic on a broader level. Who has a place in society – who needs to be smarter – how can someone exist, and how far can you go in life (1: some research suggests that you can only move up to the next social-class above you, almost never beyond. 2: There are in general 5 social-classes defined in Denmark – I imagine the same goes for Czechia). I feel lucky to be a part of Danish society – there are a lot of really good things going on; education system, health-care, infrastructure, low level of corruption, and you can say what's on your mind – but I also have a personal history, which has constantly dragged me down, and of course led me to where I am.
I have worked a lot of unskilled jobs. I have been unemployed for periods. I don't own real estate. I have never – with the exemption of The Writer's Academy in Copenhagen – completed an education. When I bring this up, many people think I'm being pathetic and self-pitying (you know – "just do it" "the world is your oyster" "everyone is the architect of his / her own fortune") – yes yes, I understand and agree – I'm just trying to highlight that there are mechanisms that might slow you considerably down, which you can't control – and, in order to control them, need you to think real hard and see yourself from third person perspective.
I turned my weaknesses to something useful by starting to write – and as all occupations writing takes time and careful considerations – thus my debut-novel Do danska (yes with a lower-case "d" – I have no idea why everyone wants to correct this obvious error – or I do, but do I really need to explain?) has been a door of sorts into society – a door I was very reluctant to open because of fear of being labeled "immigrant-writer" – nothing good will come out of that in the long run – and because I wanted to write a whole other set of stories (I do have a vivid imagination and am capable of conceptual and critical thinking). Besides: the past was the past and I didn't want to dwell longer than necessary there.
The interview with Plav has triggered some issues I might have put a lid on, in order to be moving forward. And even though "Do danska" is the first of three books I have written, it is often the one that is being discussed – my second is about being young and broke in Copenhagen during the economic boom of the 00's – and the third installment is a complete identity-shattercase, where I have forced myself to regard myself as a stranger – and also pick up some of the unsolved issues from Do danska – i.e. the men in my family, in order to get a full picture (this one was a worst-seller).
I constantly try to progress – I guess this is why my books contain the issues they do – by throwing my luggage over board to gain height. This makes me a saner person, and a better writer. Unfortunately I feel I'm still triggered by the label "immigrant" – even though I shouldn't be to thanks to the EU – it might be because the rhetoric towards immigrants gets harder and harder. Now we all know which kind of immigrants this rhetoric is directed towards – it's those people arriving at Lesbos after a dangerous sea-fare – and I have to stretch my imagination quite far to imagine how it must be to be in their shoes. We didn't flee war or famine (I know there are even Ostalgia-movements in former Communist nations) – so how could I relate? I do simply because I lived in the same camps, went to the same schools, shared an equally degenerate history of being poor and alien in a new country.
After debuting with Do danska reality struck me, and I realized that even though I needed to write about these topics – I didn't want to be them. I think a lot of Danish authors with various backgrounds feel the same – there is no real "immigration-writer" community here – and when I tried to meet or discuss this with relatable writers, no fruit was harvested. I have declined readings and interviews to avoid being labeled – because I believe I can write better and smarter, and about a whole range of other things; and this has in turn made me forgettable.
There are also topics, I haven't mentioned in the Plav-interview, which are very difficult to talk about. It's obvious Denmark and other European nations need labor because Europeans don't have enough children these days. And I guess no country in Europe wants to draft a child-policy, that's just not our style – and this is the weird part of being highly industrialized – the more you advance, the less you need to generate offspring (the average age of first birth for women in Denmark is 28, and roughly every two adults are replaced by 1,4 children).
While some are panicking because statistics show that immigrants are now having slightly more children than Danes, other are panicking because who in the world will carry on supporting the infrastructure? Robots? That might be one – and even sooner than we think – if you follow for example Boston Dynamics on YouTube, "we" already have bipedal robots performing very advanced tasks. This might also be one of the reasons why EU is closing borders to a lot of nations and opening them to others with higher level educated people (Syrian refugees are fast-tracked through Europe, because they are usually well educated, and secular) – the robot-revolution might be around the corner.
Also there is a compatibility issue which is never (or very rarely) addressed between middle eastern cultures and the Danes – and that is the one of sexual liberalism (if you can call it that). It makes sense that for people to be well integrated into Danish …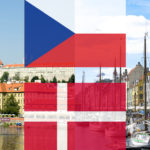 Cykelstierne i København er veludviklede, og bliver hele tiden bedre – tænk på supercykelstierne Albertslundruten, Allerødruten, Farumruten, Frederikssundruten, Indre Ringrute, Ishøjruten, Ring 4 og Værløseruten.
Københavns Kommune:
"Hensigten med Supercykelstierne er at skabe bedre forhold for cyklister og dermed give pendlerne et reelt alternativ til bilen – også på ture over fem kilometer. Der er planlagt 45 ruter – i alt 754 km."
I Prag er cykelkulturen kun så småt ved at indfinde sig – men består indtil videre mest af fritidscykling i parkerne – og mountainbikere, der mener at deres cykel er en Jeep på to hjul.
I Prag tager man sin cykel (hvis man har en) med op i lejligheden, eller mere traditionelt; med på ferie – det er først og fremmest et rekreativt redskab. Det sker selvfølgelig at man ser almindelige cyklister i bybilledet, men det er meget få – og halvfems procent af tiden udvekslingsstuderende eller turister.
Det er tvivlsomt, om der bliver udviklet cykelstier i Prag, men det er tiltrængt. Prag er en meget forurenet by, om sommeren hænger smoggen lavt over indre by, og den bliver gradvist også dyrere og dyrere at leve i. På den anden side; Prag har et genialt offentligt transportsystem.
*
Den offentlige transport i Prag er mere funktionel end i København. Spornettet er bredere, alt kører til tiden, man kommer hurtigt rundt til alle kroge. En billet koster en dansk 10'er, og er ligeglad med zoner, den er tidsbaseret. Indenfor en time burde man kunne komme fra den ene ende af byen til den anden, uanset hvor man starter.
Prag har sine sporvogne, og et metrodesign, som har tænkt på fremtiden. Jeg undrer mig ofte over Københavns Metro, som allerede virker som om, den er ved fuld kapacitet – og som ikke umiddelbart synes at kunne udvides så let. Perronen på Nørreport er f.eks. komisk lille.
Den Pragske metro har eksisteret siden 1974, og føles rustet til en befolkningstilvækst på måske det dobbelte. Måske ændrer det sig i København, når de nye metroringe åbner i 2019.
Metrostop i Prag: 61 / Metrostop i København: 22 (+ 24, når M3 og M4 kommer).
*
Tjekkerne har verdens højeste ølindtag pr. indbygger. Samtidigt er de store ateister (man regner med over 70% af befolkningen er ikke-troende) – i hvert fald er der altid liv i værtshuse og fortovsbeværtninger. Det sætter sit præg på kulturen, også positivt; Prag og resten af Tjekkiet har mange store og historiske ølhaver.
Ølhaverne er som regel placeret i parkerne, men har man et grønt areal i nærheden – eller en smuk udsigt – er det som regel nok. Det er sært, hvordan danskerne ser sig som en stolt ølbryggernation, men underspiller dette hyggelige aspekt af ølkulturen – parkerne i København er ellers mange.
Hvis København havde samme ølkultur som Prag, ville der være en ølhave i Frederiksberg have, Kongens Have, Nørrebroparken, Fælledparken, Amager Fælled, Lergravsparken, osv. På stående fod kan jeg nævne Pumpehusets Byhave, og mener, der også er en sommerølhave i Søndermarken.
Måske handler det om, at Tjekkerne drikker på en anden måde, og, som verdensmestre i ølindtag, har en anden tolerance. Pragerne bærer deres branderter bedre – det er utroligt sjældent, at man spotter en fuld tjekke på gaden i Prag – slet ikke en, der laver ballade – dette er forbeholdt turisterne.
*
Engang var Prags flod, Vltava, fyldt med joller og pramme, og Prag blev set som en rekreativ bådby. I dag er de fleste både, der sejler på floden, kommercielle, og ofte dyre at komme rundt med (hvis de overhovedet kan sejle). Desuden er der konsensus om, at floden er forurenet – selvom der også er konsensus om, at den har det bedre end i 90'erne.
Prags Hygiejneudvalg:
"Ifølge vores målinger er vandet i Vltava ikke egnet til at bade i. Men enhver er ansvarlig for sit eget helbred. Det er muligt, at halvfems ud af hundrede mennesker ikke oplever problemer, men resten kunne godt."
Prag kunne desuden have godt af at lancere en bådbus som Københavns, et alternativ der kan vise byen fra en anden side, og være en ny trafikåre imellem gamle og nye by, så man slipper for den utrolige mængde at turister på Karlsbroen – eller undgår trafikken på de andre stærkt trafikkerede broer.
Det var desuden et super initiativ fra Københavns Kommunes side at rense havnen i sin tid, og forbyde tung sejlads, dermed gøre den til et attraktivt og rekreativt område. Det kunne Prag lære en del af. Til gengæld burde Københavns kommune regulere havnetrafikken bedre.…